Ergohelp
Credits To: Luis Cordeiro and Marcos André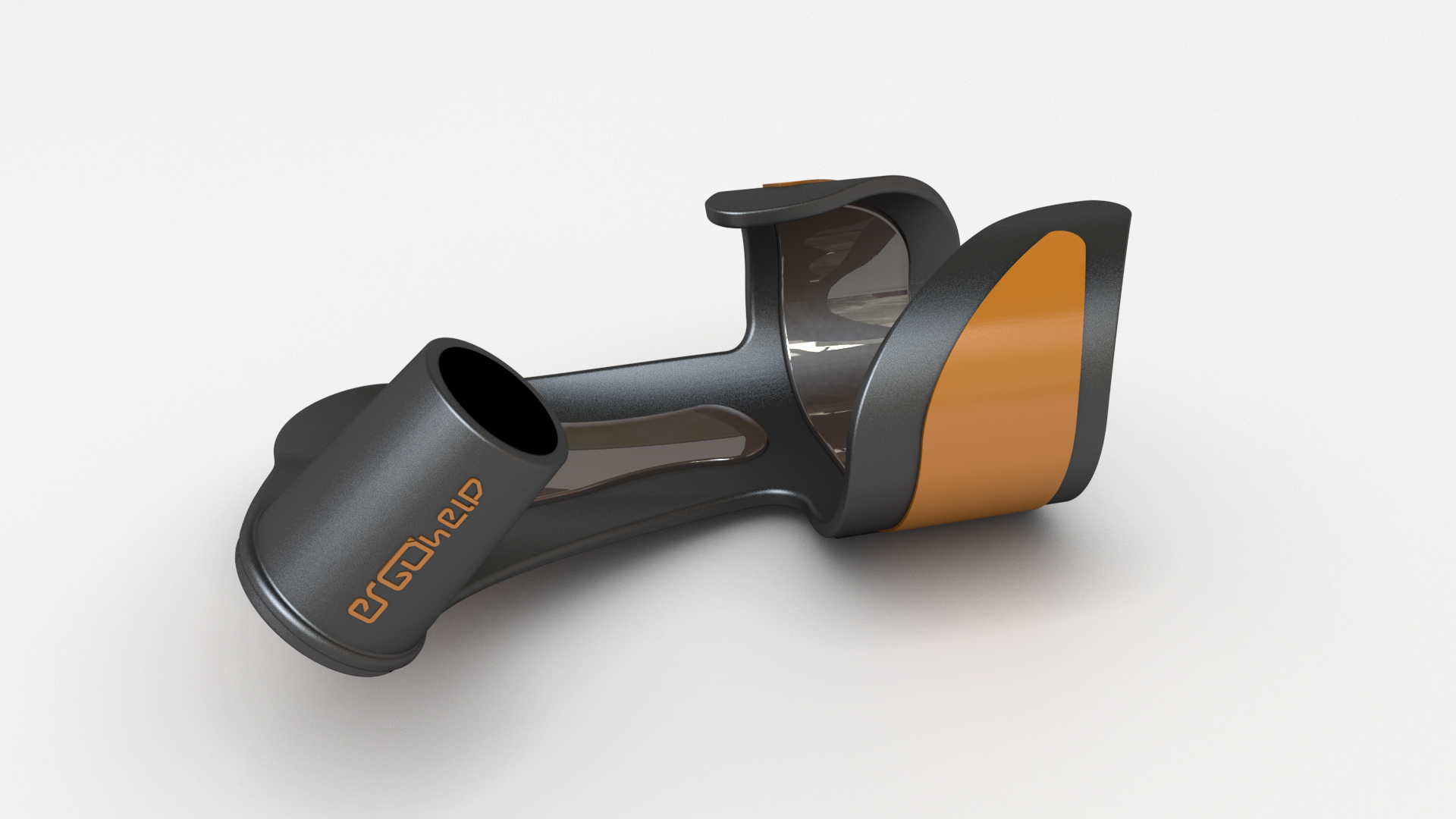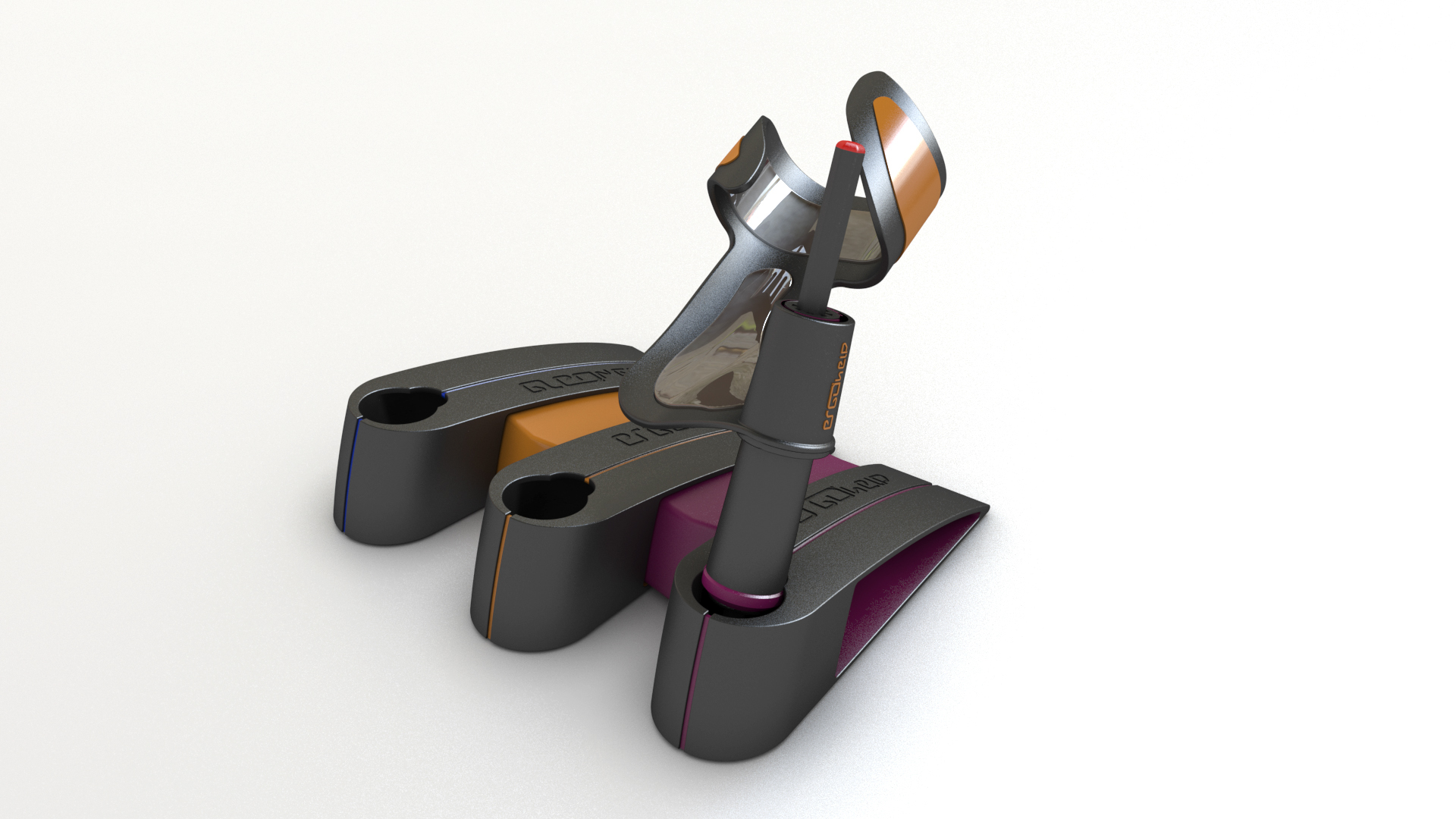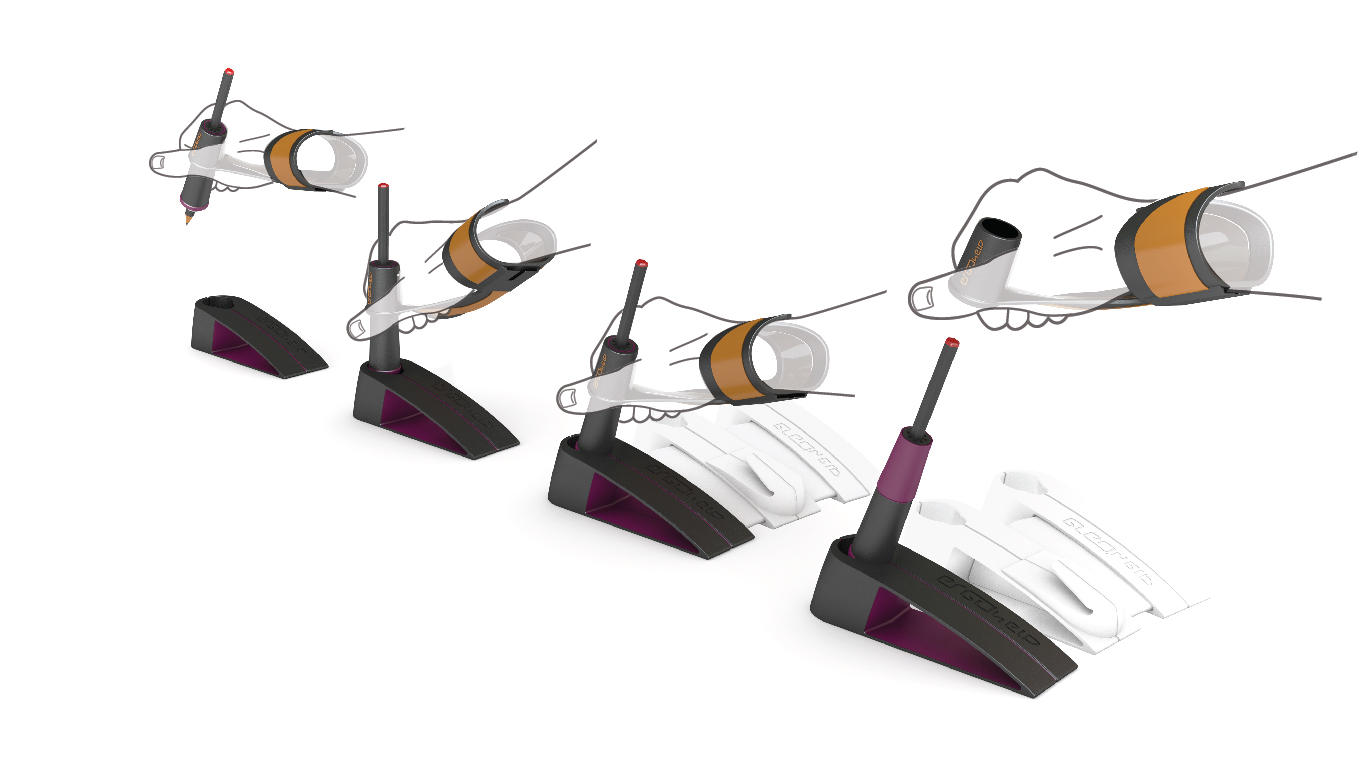 The Inclusion in professional and social terms is an ever growing concern in the areas of project.
In this work we developed a orthosis that will support tasks such as holding a pencil or pen for users with limitations in terms of motor disability.
The whole process of product development is based on the design methodologies, with a strong reflection for inclusiveness, also developed is a composite structural laminate of carbon fiber and fiberglass laminated with epoxy matrix, which are characterized in terms of mechanical and physical as well as treatment of the results, where they are analyzed values of elastic modulus and maximum tension in flexion and traction.
The object of this work is also developing the prototype, obtained in additive rapid prototyping technologies, by Jet Printing (MJT, Multi Jet Modeling) that provides support throughout the entire process of the product development and support for the development of fast tool in silicone mold, to be processed into the final model laminated carbon fiber CFRP through the vacuum molding process.